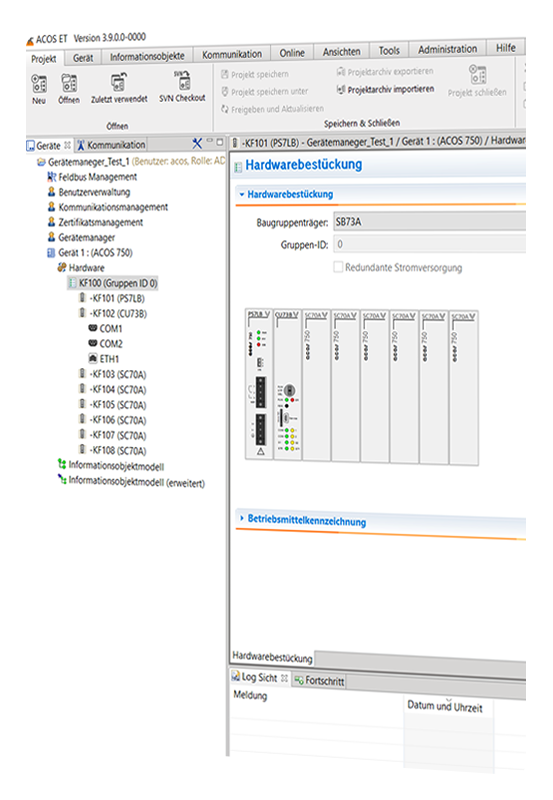 For an intuitive commissioning of your devices
ACOS ET - Quick and Secure Easy Parameterisation of RTUs
All VIVAVIS automation and telecontrol devices (RTUs) can be commissioned quick and easy by means of the ACOS ET Engineering Tool. ACOS ET is characterised by simple and intuitive handling, enabling users to view and describe even complex functions.
Features
From single to multi-user
ACOS ET is scalable from single workstations to multi-user concepts with central project management including central user authentication and authorisation.
Simple, fast and secure
Enables intuitive operation via assistants, graphic device and communication engineering.
Certificate management
Keep an overview with the central certificate repository of device certificates.
Location-independent parameterisation
Device parameterisation is secured as required via a microSD card, locally or via remote transmission.
Fast documentation
The terminal report enables quick and complete documentation during bit tests.
Mass data processing
Data import and export is done via MS EXCEL®.
Diagnosis
ACOS ET enables convenient diagnostics via the integrated web browser.