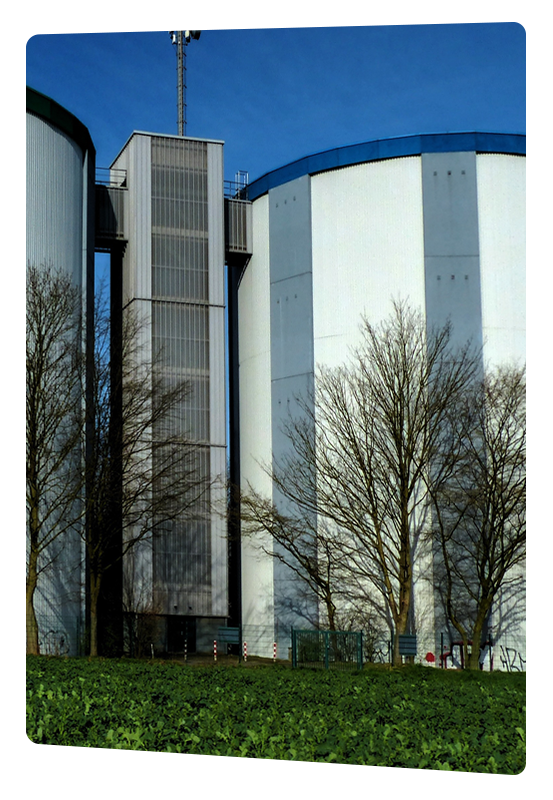 Solution for optimised water supply control
Focusing on intelligent solutions for the water industries: monitoring of wells, management of tanks, boxes and reservoirs and detection of leakages
We design highly sophisticated water supply networks to guarantee maximum security of supply. With the support of our expert company eoda, we are linking our complete solutions for water supply with the key element of artificial intelligence (AI). Water levels, geo-information or weather data – we combine different sources of information and evaluate them with state-of-the-art machine learning technologies to produce reliable forecasts. This brings great benefits to manifold areas of the water industry.
Expand existing expert knowledge through the use of artificial intelligence and gain an even more resilient foundation for optimized water supply control.
Water supply systems must face highest demands regarding reliable and secure operation. Meeting these demands becomes more and more challenging in times of climate change and dwindling resources. Systematic monitoring and comprehensive analysis of available internal as well as external data sets drive improvements of processes as well as systems and thus increase the security of supply.
We offer extensive advice and comprehensive support to develop individual solutions.
Request now
Functions and features
Extensive and systematic monitoring improves understanding and preserving wells. With artificial intelligence and intelligent pattern recognition, short-term effects, such as sedimentation, can be detected earlier and the long-term performance of the wells can be predicted. Artificial intelligence can also improve forecasts about the effects of climate change and thus help to optimize the volume of water extracted.
Artificial intelligence helps in collecting available data such as information about tank conditions or weather forecasts and uses this data as basis for reliable predictions about how water levels of above ground tanks will develop in the future.
By means of machine learning algorithms, you are able to identify anomalies and leakages automatically in available sensor data. This accelerates leakage detection as well as location, which helps to stop wasting water.
The sifting and processing of internal and external information related to the water distribution network is the basis for the successful use of artificial intelligence and machine learning.
Our tailored and proven methods enable detection as well as prediction of anomalies and thus make water management smart.
Intuitive dashboards provide details and events for optimum and smooth integration into daily work flows.