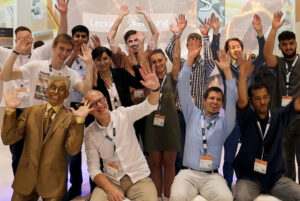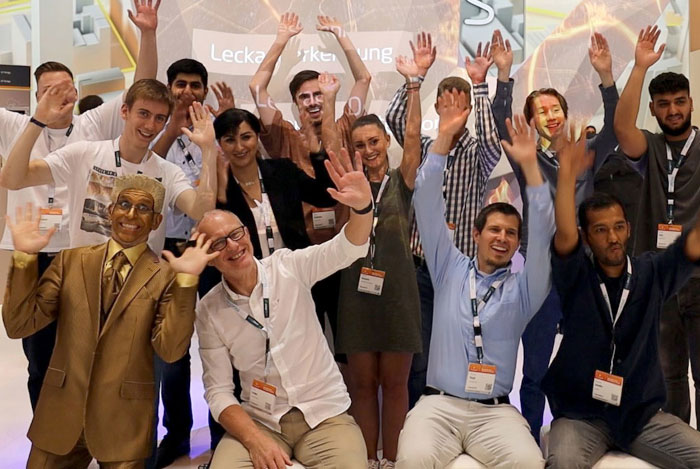 Looking back to E-world energy & water 2022 Trade Fair!
Solutions from a single source that optimally support our customers – that's what we at VIVAVIS are committed to. In line with this year's motto "Hands on for a sustainable future", this was also the eye-catcher at our booth: a huge hand with videos about our solutions. Perfectly complemented by the pantomime Pablo, who with his inimitable charm showed the way to our booth to a large number of interested visitors.
Fortified with excellent barista specialties, visitors were then able to learn about the diverse portfolio or experience it live. This ranged from current solutions for network control and telecontrol technology to smart metering, district and asset management, and information about data science.
Information about the control box and the CLS operator as well as the Smart Grid Operation Platform was particularly in demand. The visitors learned how Controlable Local Systems (CLS) create real, economically feasible added value, in that in addition to submetering, a variety of use cases for controlling energy consumers or energy generators can also be realized via the smart meter gateway infrastructure. Live insights into the functionality of the Smart Grid Operation Platform showed how the system works. For example, in the calculation and visualization of loads and power flows.
We thank all visitors for their keen interest and the many positive feedbacks! It was great to welcome them all live again and to exchange ideas with you.
We are looking forward to seeing you again at E-world 2023!
Watch our video on YouTube to get some impressions of our stand at the fair:
Visit our gallery and share some of the best moments with us: