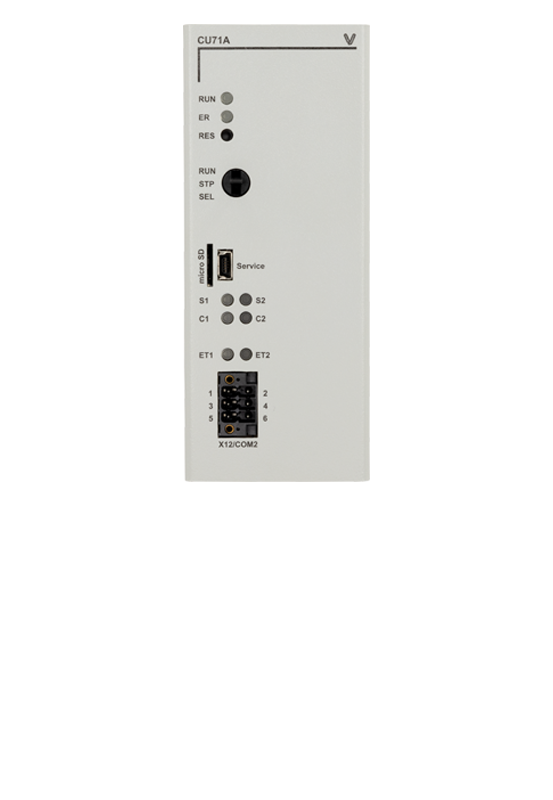 For more transparency and IT-security
CU71A - Data collected via IoT sensors from the cloud to the network control center
The Internet of Things (IoT) is increasingly digitizing everyday processes and at the same time is the basis for assistance systems based on artificial intelligence (AI). Information from these systems can also be relevant for network purposes or provide more transparency. In order to meet the high IT security requirements, appropriate links (bridges) are needed. The CU71A unites these two worlds.
Features
IT-security by Design
With its extensive IT security functions (OpenVPN, IPSec, IEC 62351-3), the CU71A enables the implementation of regulatory requirements for secure network operation.
Updatable
Keep systems up-to date with remote update capability and central management of firmware (patch management) and certificates.
simply multilingual
Extensive standardized protocol support according to IEC 60870-5-101/104, Modbus RTU/TCP, MQTT ensures interoperability and consistent efficient engineering in ACOS ET.
Easy Parameterization
ACOS ET enables central, simple, fast and secure engineering. With intelligent user assistance as well as functionalities for fast replication of typicals.
Diagnosis
The CU71A provides extensive diagnostic functionality for network connectivity, process states, communications, traffic averaging, and device log.