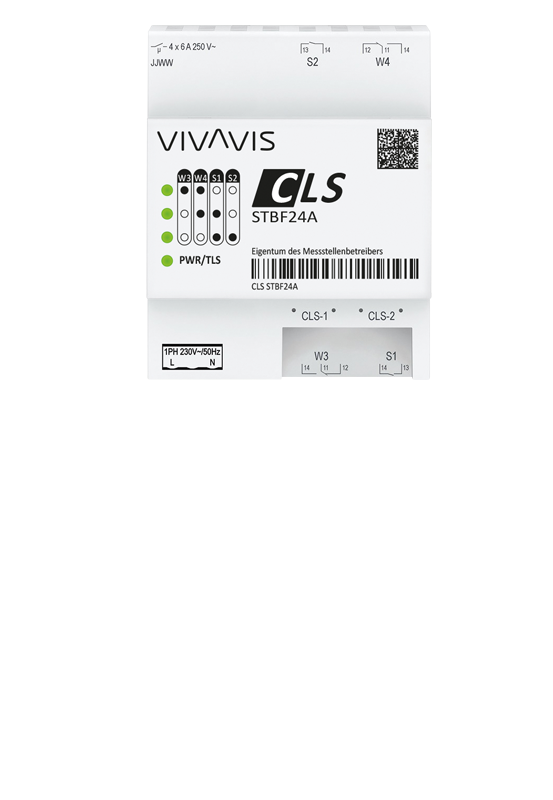 For a secure energy infrastructure at the low-voltage level
VIVAVIS FNN Control Box - Interoperable in Network Operation
The digitisation of the energy transition has posed considerable challenges to the energy industry: They need to build up a secure energy infrastructure that is capable of integrating decentralised consumers and producers of low-voltage energy into existing power grids while taking into account the existing structures. For this purpose, basically two core components are required: the Smart Meter Gateway and the Control Box.
The Smart Meter Gateway is part of the responsible metering point operator's (gMSB) area of responsibility; its purpose is to ensure a secure communication link. This communication link is set up by the Gateway Administrator, acting as an encrypted connection between a back-end system and another system behind the Smart Meter Gateway which can be accessed by means of the Control Box. The Control Box uses the IEC-61850 protocol to communicate via the CLS channel of the SMGW; it fulfils all process specifications acc. to VDE FNN. As an option, the Control Box can be expanded by the EEBUS functionality.
Features
Interoperability
The IEC 61850 is a standardised communication protocol that enables the mapping of operations schedules and priority-based control functions. The standard-compliant integration ensures the Control Box's future security and interoperability.
Security and Encryption
Communication with the FNN Control Box takes place on the basis of a communication process that is secured and encrypted acc. to BSI TR 03109-1 and acc. to the specifications for intelligent metering systems.
Standardised System Control
The standardised control of systems, including real-power limitation or priority mapping of different agents on the market can be implemented independently of manufacturers and across different systems.
Electromobility
The optionally available EEBUS functions enable the implementation of wall boxes and of further future use cases related to the smart charging of e-vehicles.
User-Friendly Administration
Based on the CLS back-end solution of the coordination function, the FNN Control Box has uniform firmware and parameter updates, as well as manufacturer-independent sets of parameters for control of the connected systems.
Downloads
Die VIVAVIS FNN Steuerbox - Interoperabel im Netzbetrieb
Sounds interesting?
Please contact us!
You want to learn more and communicate directly with your contact person in distribution? Find the right contact person in your region
Find the right contact person in your region