Station Automation System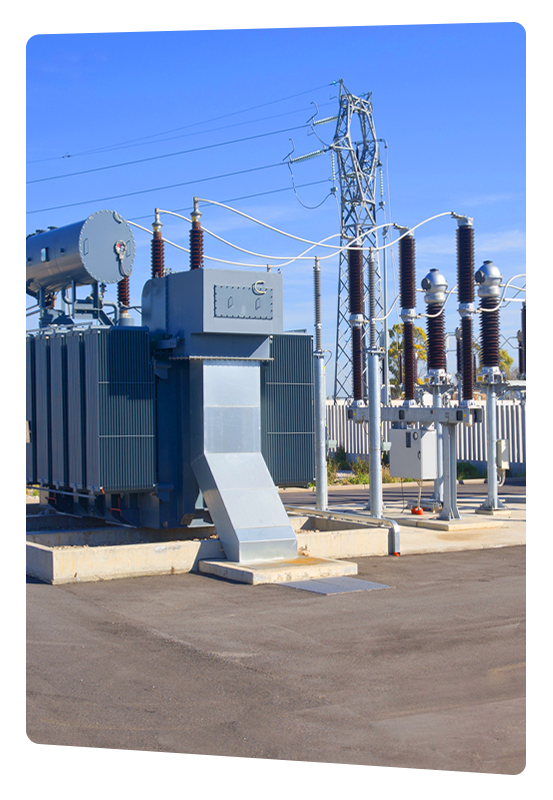 Solution for switchgear automation
Station Automation from One Source
VIVAVIS SAS offers a wide range of data transmission protocols – from telecontrol protocols and field bus protocols through to proprietary protocol, which makes it universally applicable. Communication takes place via secure connections using certificate-based authentication or pre-shared keys. In cooperation with our subsidiary, AMW GmbH, we offer you the whole range of products and services for station automation: from individual components to complete turnkey systems.. Our portfolio of services includes the preparation of concepts, planning, installation and commissioning, as well as testing and documentation of measures.
Request now
Functions and features
Based on the modular ACOS 750 with multi-processor capability, it is possible to set up highly flexible SAS systems for low-, medium-, high- and ultra-high voltage systems.
The user-friendly ACOS OP07A control, operation and monitoring device enables the operation and control of switching devices (local control stations), as well as the local visualisation of process and system information.
Local control is facilitated by an optimised version of the HIGH-LEIT ADMS system. Visualisation, control and monitoring of installations is freely configurable via Windows and can therefore easily be adapted to the customer's operating concept.
The ACOS 300 series of protection devices offers reliable power grid protection for medium- and high-voltage grids and installations, including their operation and monitoring.
Our SAS devices feature a multi-level security concept, thereby fulfilling the requirements of the BDEW white paper on secure control and telecommunication systems. Thus, access to all components (bay controllers, gateways, station control terminal, ACOS ET projects and Switch) is possible only by means of a secure password with a high security level.
Nowadays, there are various requirements on modern engineering tools – uniform engineering, diagnostic facilities and data security, to name but a few. ACOS ET fully complies with these requirements. Depending on the structure of an organisation, it is possible to implement both decentralised single workstations and central server solutions.
ACOS ET is used for RTU diagnoses, whereas protection and control devices are diagnosed via EuroCAP or the integrated web server. The web server also includes different user roles and rights.
We support and advise you before the start of the project, create system concepts based on the customer's structure, deliver systems and carry out commissioning of complete systems as well as individual devices. Final testing work, such as bit tests or protection tests, including documentation, is also part of our scope of services.
Downloads
Aktuelles Produktdatenblatt zu VIVAVIS SAS - Stationsautomatisierung für Schaltanlagen...