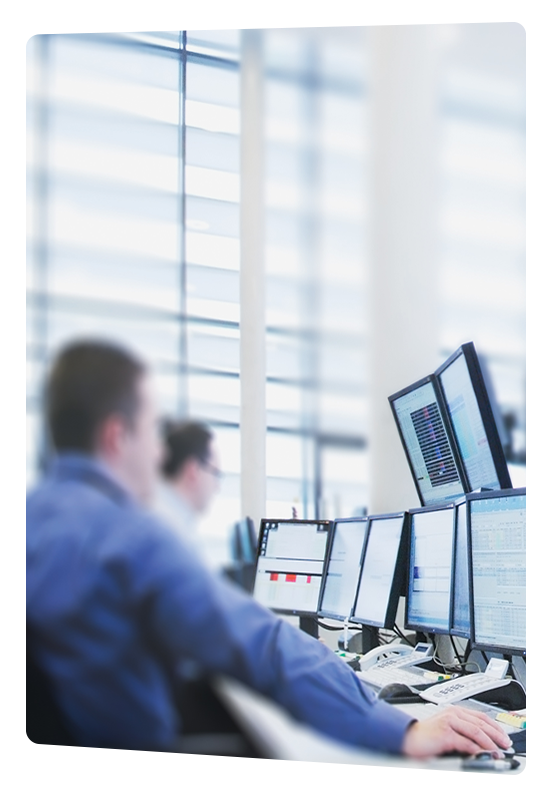 Solutions for Remote Meter Reading
Solutions for the Automatic Acquisition of Metering Data
The acquisition and processing of measured values from RLM meters via remote meter reading is the basis for a variety of processes related to the supply of energy. This ranges from consumption data billing for electricity, gas, water, and other energies and media to visualization in customer portals and market communication to energy balancing. Solutions that can be flexibly adapted to the individual infrastructure enable automated processes to prepare the data collected in the field in a standardized way and then make it available to a wide variety of systems for further processing.
Request now
Functions and features
All processes can be executed fully automatic by the system, from the acquisition of data to plausibility checks through to the export of measured data.
More than 300 drivers for all standard types of meters ensure a high degree of flexibility for the support and mapping of a metering area.
The acquired data are visualised in tabular and graphic form to provide a clear picture at all times.
The system consistently provides 100% of measured data. If communication with the metering point fails, the meter data can be acquired locally via a stand-by meter. If no data from the metering point are available, the system generates substitute values that comply with the rules, thereby making sure that, in the end, 100% of data are available at all times.
The system can be configured in a variety of sizes and features, from single-user systems with a small number of meters, to geo-redundant multi-user systems, depending on the requirements of the project.
In addition to the installation of the system on the customer's own IT infrastructure, it is also possible to implement Saas (Software as a Service) or complete BPO (Business Process Outsourcing) solutions in the VIVAVIS computer centre certified according to DIN ISO 27001.
Further information
For more information on Remote Meter Reading solutions and components