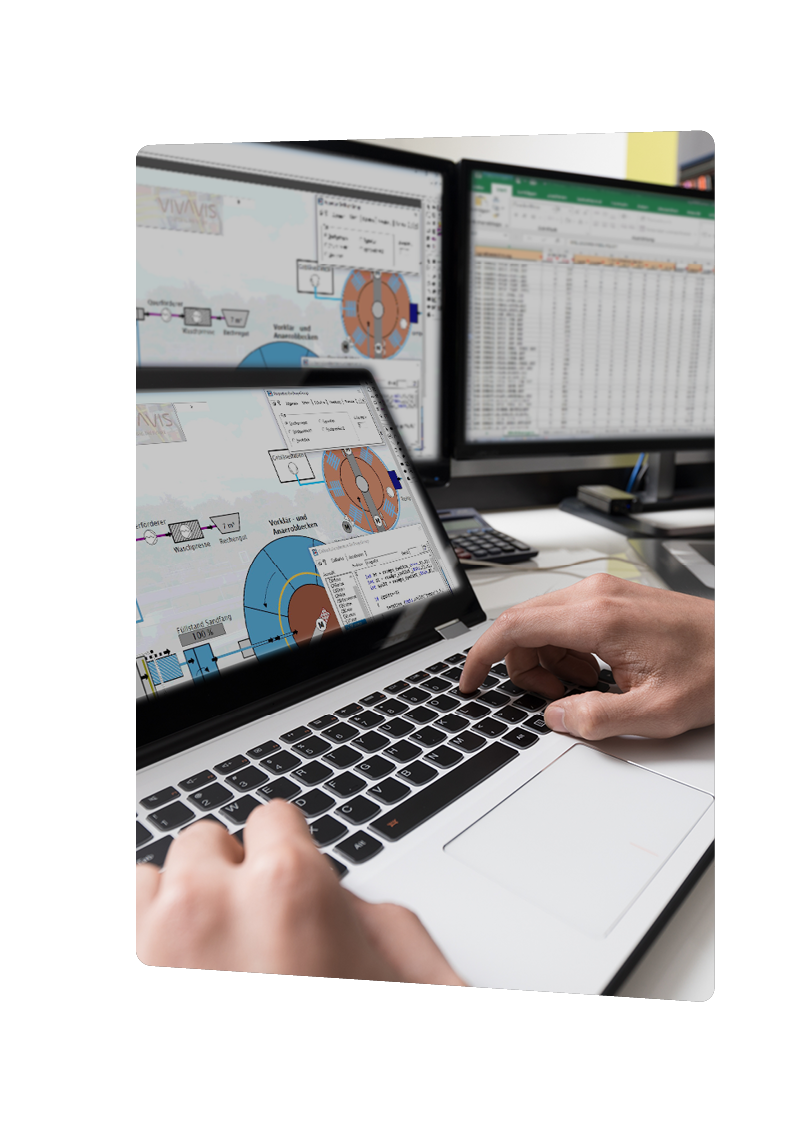 For a maximum security of supply
EP2000 - Our scalable process control system to meet highest demands
Based on an open and scalable client-server architecture, EP2000 is suitable for plants of any size in various sectors – energy and water supply, wastewater treatment, traffic control systems, environmental technology, broadcasting technique and general industrial tasks.
The process control system offers numerous functions specific for the respective sector to monitor, control, archive and document processes. Support of open standards, such as, for example, IEC 60870-5, OPC UA or SNMP and an archive database based on SQL facilitate connecting to already existing systems. This also ensures technically and economically optimized processes.
The open and scalable system EP2000 is ideal to implement project-specific application. Thanks to manifold optional software features, individual as well as sector-specific customer requests can be answered quickly with optimized and most economical solutions. You will only get only those functions you really require.
Features
ADMS-functions
Advanced distribution management systems (ADMS) functions enable process monitoring and control as well as data acquisition.
Individual visualization
For each user there is an individual visualization of the process overview.
Mobile Devices
In order to be able to react more quickly, process monitoring and control can also be carried out on mobile devices.
Alarm screen
An clearly visible notification screen for malfunction, warning and alarm messages ensures that critical situations can be quickly identified and defused.
Malfunction alarm
EP2000 offers an economical remote alarm notification by means of activation of call chains, escalation matrix, on-call schedules and text-to-speech
Excel Reports
The Excel add-in is used to create your own project-specific reports.
Suitable Solutions to this Product