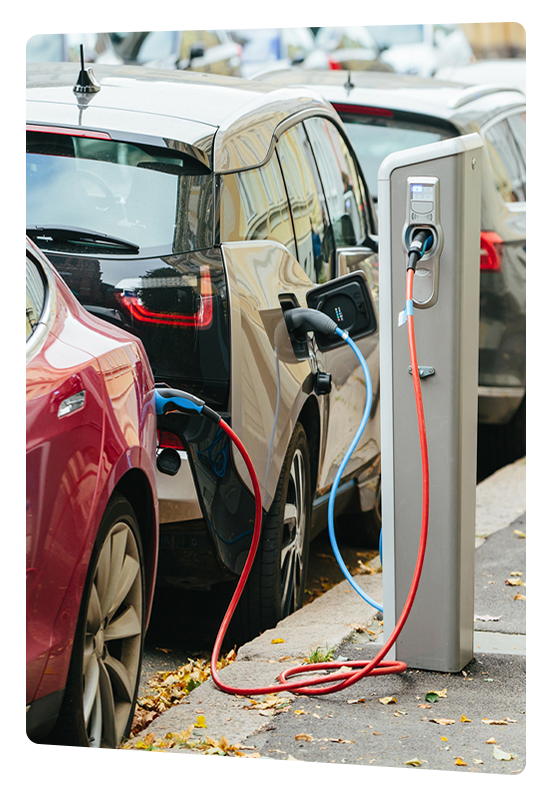 Smart grid and charging infrastructure solution
Intelligent Power Charging in Smart Cities
Every successful project is based on a solid foundation. This is also true for e-mobility. Smart and future-oriented solutions are needed to create the best conditions in the network.
Not only power supply grid operators and municipal utilities but also the owners of site networks must be able to face up to the challenges of e-mobility. For all of them, we at VIVAVIS offer a comprehensive and interoperable solution portfolio for electromobility.
Request now
Functions and features
The Smart Grid Operation Platform makes low-voltage grids fit for the installation of charging infrastructures. The system recognises imminent bottlenecks in the grid and can make targeted interventions into the charging point control to prevent such bottlenecks. This enables the operators of low-voltage networks to exploit the possibilities created by the revised § 14a of the German Energy Industry Act for the integration of controllable consumers and controllable grid interfaces.

In the field of e-mobility, VIVAVIS enables the interoperable and consistent control of charging columns via Smart Meter Gateway as the communication platform. The technical basis for this concept is the Control Box which makes it possible to counteract critical grid situation detected by the Smart Grid Operation Platform, by managing charging processes accordingly.
HIGH-LEIT iNLM is a load management system for public transport companies and fleet operators who have to manage fleets of e-buses and install charging infrastructures in depots to charge their vehicles. Interfaces to the back-end and resource planning systems are part of our comprehensive approach for the optimisation of power grid and charging infrastructures as well as for supporting operations.
Our 360° AM Asset Management System is a powerful tool for the digital management and documentation of processes and job orders related to charging columns and system components. It makes the implementation of projects and tasks even more efficient, enabling operators to obtain a transparent overview of activities, their status and their documentation at all times.
Downloads
E-Mobility
711.30 KB 156 downloads
Download current product data sheets on E-Mobility in PDF format.