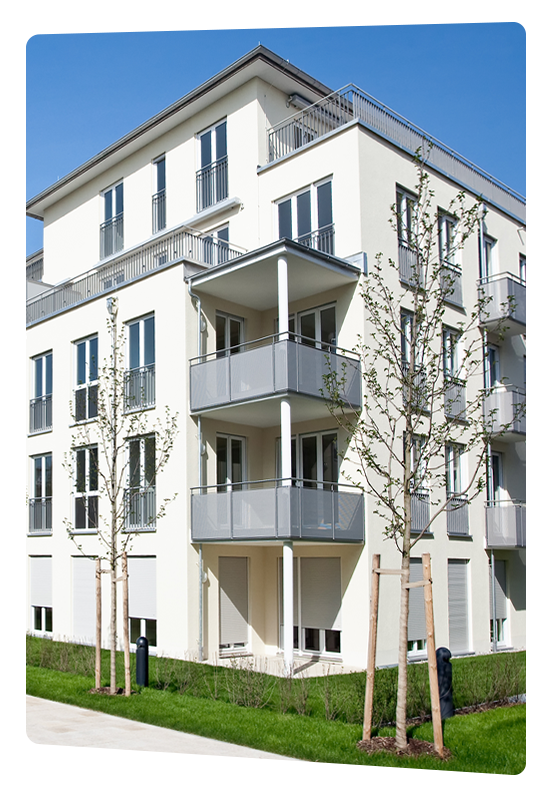 Solutions for Submetering and for the Monitoring of Smoke Detectors
Become completely flexible – from reading to billing
The sub-metering solution from VIVAVIS is an interoperable and manufacturer-neutral platform for the acquisition of consumer data from submeters in residential and commercial properties for all utilities. The range of devices to be connected is quite large, from heat meters to heat cost allocators and energy meters, as well as a large variety of sensors. It is also possible to use a mix of cable-based and radio-based devices. The system can be perfectly integrated into the processes of e.g. meter operators and housing associations, thereby ensuring maximum cost efficiency right from the start of the project. In addition to the "classic" submetering subjects, VIVAVIS offers monitoring of smoke detectors (Type C). Your smoke detectors are integrated into the same system as your submetering hardware, and you will receive the respective monitoring reports according to your requirements. The VIVAVIS submetering solution supports not only standard technologies, but also the use of the CLS channel and bundled solutions.
Request now
Functions and features
In addition to heat meters, cold and hot water meters or heat cost allocators used in submetering, it is also possible to collect data from other devices, such as electricity meters, temperature and air humidity sensors, smoke detectors or door contacts.
Setting up a radio infrastructure is done using enCube II - a smart and durable gateway that is able to communicate via numerous different transmission paths. Depending on which technology you are using, you may even include range extenders and repeaters.
The IDSpecto.DAYOS data and process platform is at the heart of our submetering solution; it acts as a central data storage and realises all processes required for the reception of metered data from gateways or other infrastructures, from the acquisition of data to their validation, calculation and check for completeness to transferring standardised data to the connected systems. IDSpecto.DAYOS is available as software as a service (SaaS) in our German computer centre and can also be used as EMP system.
As an option, it is also possible to expand our submetering solution to include an integrated multi-utility consumption data portal for end customers, thereby enabling you to provide consumption transparency and to comply with the legal information duties.
Internal or external billing systems can be connected via the open data interfaces of IDSpecto.DAYOS.